BWPT are a group of health professionals working from our private personal training studio in Long Ashton near Bristol with ample free parking.
We specialise in enabling people to look and feel their best with a reputation for getting our clients in the best shape of their lives.
We don't train athletes, cover models or celebrities, We specialise in working with ordinary men and women from 30 – 60; who thought that their fittest and slimmest days were behind them.
Over the past 11 years we have perfected a system of training men and women just like you. People who have tried tons of exercise and nutrition plans, are done with "starting next Monday" and are sick and tired of feeling sick and tired.
Life is too short to not look and feel as good as you deserve to.
"Total support"
There are literally 100's of; fitness classes, personal trainers and gyms in Bristol – and some of them are excellent.
They are really good at beating you up and giving you one hell of a workout….unfortunately that's often where the service stops? You get worked our for 1 hour and left to get lost for the next 23.
We don't think thats the way it should be done – and thats why we do it differently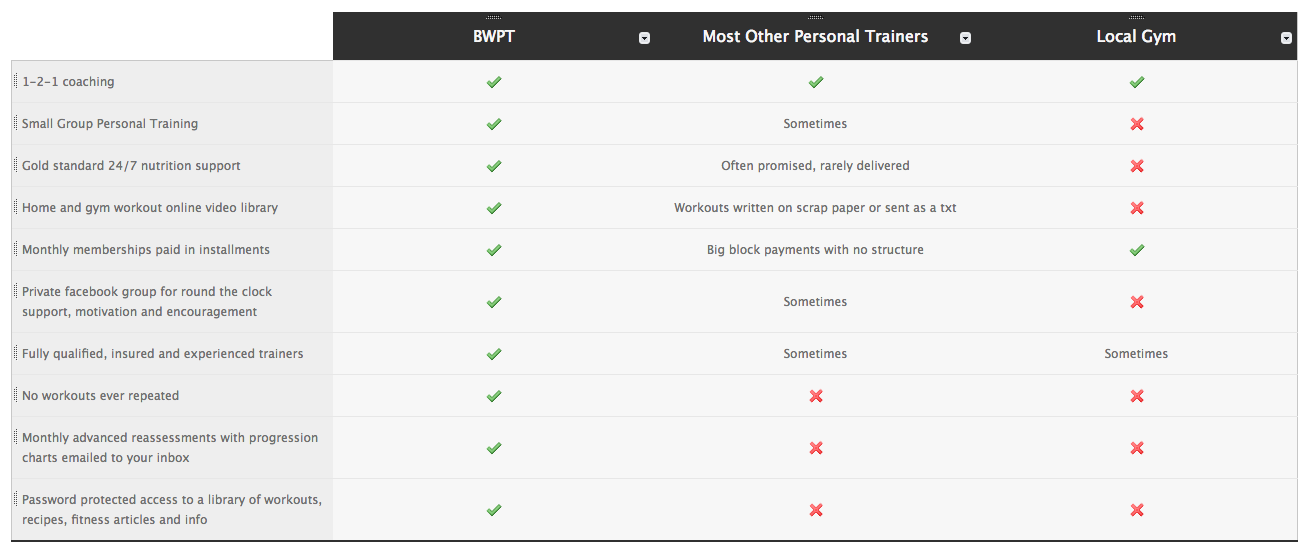 "Ok I'm interested – What do I do now?"
The consultation is no obligation but it will allow us to have a better understanding of where you are, and where you want to be. We can then tel you all about our services, how they work, and give you some good solid advice to take home. If you wish you can then have an introductory workout with one of our advanced trainers.
At the end of the consultation you will be given the opportunity to select a membership option that works for your; aims, goals and budget.