Ski Season is here once again and it's time to think about getting in shape for the slopes.
There's nothing worse than the burning of lactic acid half way down a mountain that leaves you feeling like you want to stop right there and then, but you know you have at least another 20 minutes of skiing before you can properly rest. or the feeling of waking up on the second, third and even fourth morning to severe aching that once again cuts short your potential skiing time on the mountain. And just as you get used to it and feel conditioned for the slopes….It's time to go home
"Next year I'll be much more prepared, I'm not going through that again"
Now is the time to condition your body for the slopes, not when you're up in the mountains on holiday.
At Ben Winter Personal Training we can get you ready for the slopes in the quickest time possible.We run a small private 1-2-1 studio in Leigh Woods that enables us to train clients with all the up to date technology and training methods to ensure that your holiday on the slopes does not contain needless aching and most importantly of all is injury free. For the more advanced skiers we can increase strength, speed and agility to ensure that this year is your best year on the slopes.
Many personal training studios condition clients for skiing but I know of no other studio in Bristol that offers skiers the worlds first and best Ski specific exercise machine: The SkiErg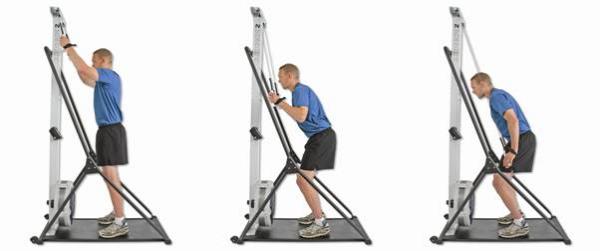 Made by Concept 2 the same people who make the world famous rowing machine, the SkiErg will take your ski conditioning to the next level. Designed by skiers, for skiers, it offers unparalleled increases in ski specific endurance and speed and leaves even the most seasoned of skiers feeling stronger and fitter on the slopes.
We offer Ski conditioning packages to suit any individual's needs, many clients may want to lose weight and condition for the slopes and we welcome these clients too.
For the ultimate ski conditioning exercise course invest in our 'Ski Fitness Bristol' package for only £300
This includes: 8x 1-2-1 Personal Ski Training session and unlimited diet and nutrition advice. So now you can fuel yourself correctly for your sport, and learn how to recover faster, as well as burning fat and building lean toned muscles.
For more information or to enquire about our 'Ski Fitness Bristol' package please contact me now:
Call Ben on: 07875471952
or Email: Ben@www.bwptstudios.com