Something New Is Coming To Long Ashton…
Long Ashtons first and only 100% private, personal training studio.
Custom designed by a team of experts with over 100 years of personal training experience. This winter you are invited to:
Lose inches and lbs in 4 weeks or less..
In a custom designed studio with the newest, most up to date equipment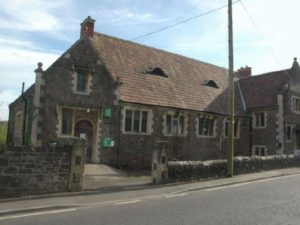 Transform your fitness for good
Train with some of the countries best personal trainers,
Follow our proven formula of; Nutrition coaching, metabolic conditioning, private training and accountability to get you in better shape than you have been in for years
Be the first to experience our revolutionary 'POD' personal training studio "No one outside of London is doing this and we're so excited to be taking it to Bristol"
Imagine training with your own personal trainer, in your own private POD, working towards your goals with your own choice of music on the Sonos system. This is personal training at its best. This is personal training as it should be.
The doors open Next Month!
To register your interest and have access to early bird special offers please fill in your details below


After 8 years based in Leigh Woods we are moving to Long Ashton. Based in the beautiful grade 2 listed Church House, with ample free parking we have the opportunity to do something very few people before us have done.
Rather than inherit a gym, and turn it in to a studio. We started with a blank canvas, and created the best personal training studio we could imagine. The consultants that helped us design the space, range from industry experts, to Drs, Authors, Fitness journalists and some of the most experienced trainers in the country. No stone has been left unturned in the quest to make this THE single best place in Bristol, to lose weight and create the body that you want to have.
Over the past 8 years we have developed a system of training clients that works again and again, just take a look at some of our testimonials. Now we get to deliver that same service, but in an exercise space that is truly ground breaking in the area.
We are already at capacity at our current space
BUT! The Long Ashton Studio has allowed us to open up more slots for new clients but they WILL sell out fast. Register your interest below to join our early bird list below now, and be the first to know whats going on, and claim any special offers!