---
Ben has been working as a personal trainer for over 9 years and has built up a portfolio of past and present clients with results that speak for themselves…
Ben started his own business 8 years ago after leaving a successful health club where he had built a reputation for himself as the 'go to trainer' and an expert in transforming peoples' bodies.
"I pride myself in being able to not only make people look better, but also enabling a person to eat better, sleep better, feel better! The body cannot look its best until all health and fitness issues are addressed"
"Some trainers enjoy training elite athletes and models all day and that's fine, I have worked with these people myself from time to time. However that's not where my passion lies. My passion lies with changing peoples body shape, giving people who had given up on having a body they felt comfortable in, the chance to be confident, happy and most of all healthy"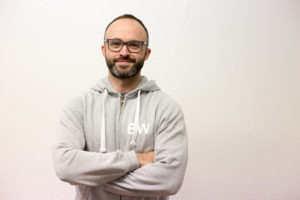 "I can't offer an endless list of celebrities we've trained (although there have been one or two) but what I can do is offer an endless list of ordinary people who came to see us and got the results we promised they would, The success stories page is just a small cross section"
BWPT specialise in fat loss, toning and making ordinary people fitter and more healthy than they could have dreamed.
In his pursuit of knowledge Ben has travelled the world in search of leading experts in the health and fitness field, spending time training in Sydney with Aaron Mckenzie – Australias premier holistic health practitioner. Studying under British coaching legend Steve Wyatt and more recently travelling to San Diego to train with world renowned 2x Personal trainer of the year, best selling author and head of the Under Armour Performance Council, Todd Durkin.
Ben is someone who truly eats sleeps and breathes what he preaches
These experiences along with his years working with hundreds of different clients have enabled Ben to develop BWPTs system of training clients, and it works time and time again
'I can now literally guarantee results'
or Call: (0117) 287 2191 Email: info@www.bwptstudios.com
The BWPT Team Includes: