A friend of mine named Pete has always been in good shape. He's the kind of person who can pretty much eat what he likes whilst staying lean and fit (The annoying kid!)
Pete was born with a tall athletic physique that he decided over the years he wanted to add muscle to and at one point became a very big muscular guy. Over the years he maintained his great shape whilst trying various different training routines to spice things up in the gym, relying very little on his nutrition due to his good genetics.
However like everyone Pete is starting to get older and although is in better shape than 90%
of people in the their forties, relying on exercise alone to stay fit and healthy looking is no longer doing the job. Pete decided to start a diet and after around 2 months of the diet I saw him for the first time. Pete looked pretty thin. I mentioned to him in a very nice way that he was looking slim "Yeah everyones been saying that but I don't think I look any different" responded Pete. I mentioned that I thought he looked like he had lost a lot of weight maybe even a bit too much "How have you lost the weight then mate? Have you stopped weight lifting or something"
"No mate i'm on a healthy eating diet" he responded.
"What do you mean a healthy eating diet? Whats your definition of a healthy eating diet?"
"Well, a diet where you eat healthy things…. I'm just cooking from scratch now and limiting my calorie intake"
"Thats probably the most vague outline of a diet I've ever heard Pete but as long as your happy"
After some digging I managed to find out that Pete had been following a diet by a certain global diet company and had been training with a bootcamp instructor he was seeing (The back stabber).The Diet essentially amounted to a low fat, low calorie diet, which ,coupled with the extreme exercise he was partaking in at the bootcamp, had made him lose a lot of weight. Remember this is a man who has always had a great physique.
I rang Pete and mentioned the diet and his exercise programme and mentioned that I thought that it had served his purpose and maybe he should go back to his original exercise routine and let me have a loot at his diet. Petes quite a stubborn guy. He stated that he was just fine "thank you very much" and that he never felt hungry or had low energy or felt like too many foods were restricted (These were all issues I asked is he was experiencing)
what more could I say? I had tried my best and decided to leave him to it. Maybe it was working?
A week or so later I spoke to Pete about the holiday he was just about to go on and gave him some advice on the local attractions, Some hours after the phone call I received a voice mail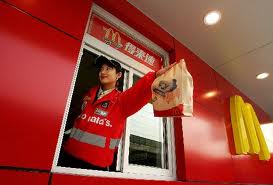 from Pete, the message was something like this:
"Hello can I have 6 chicken nuggets please, a medium big mac meal with coke, no ice with the coke please, and a Mars McFlurry, ok thank you"
I could not believe my ears, Pete had accidentally rung me in his pocket just as he had pulled up at a fast food drive through. I rung Pete to firstly have a good laugh that he had been caught at McDonalds but secondly to say "Whats happened to this healthy eating diet then?"
"Ben you were right, I was hungry all the time I was lacking energy I was moody and craving junk like this, this is my 5th Mcdonalds this month"
Moral of the story? Any diet that limits your calorie or fat intake is not a sustainable diet, infact the word "Diet" is temporary by definition. These diets often lead to: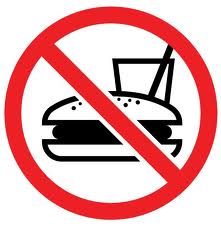 Lathargy
Sugar cravings
Irritability
Blood sugar problems
Book in to see a personal trainer who will devise a personal healthy "Lifestyle" plan, therefore avoiding becoming a yo-yo dieter, and becoming as healthy as you can possibly be whilst following a lifestyle plan that you can stick with for the rest of your life.
Call 07875471952 to book your free session