…With a family holiday in Barbados approaching in 3 months time we had a clear goal and a deadline. Ben got to work.
Firstly we made a few changes to my diet, all along I had known what to eat, but when you have the accountability of a trainer like Ben who pushes you every workout and encourages you to eat healthily, it's a lot easier to stick to eating well than when you're going it alone..
On top of the two weekly training sessions I made more and more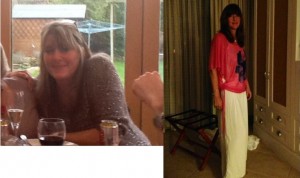 progress and within 5 weeks I had had more success with Ben and his training styles then all the other diets and exercise plans put together. Before leaving for Barbados we reviewed my measurements a third time and I was stunned by the results, I had lost 5 inches from my stomach, 3 from my waist and lost over a stone in weight! What's more I even managed to come back from a 2 week holiday over Christmas the same weight as when I left, I even exercised when I was away something I would never have dreamt of before.
I'm incredibly happy with the results and although it's hard work I can safely safe it's worth it." Kate – Nurse
Call

or

Email Now To Start Your Journey
Call

: 0117 287 2191
Email:

Info@www.bwptstudios.com