"If You Have Enthusiasm, A Positive Attitude And Quality Fitness Skills, I Have A £14 per hr, Fun And Fulfilling  Personal Training Position For You!"
Dear Prospective Fitness Trainer,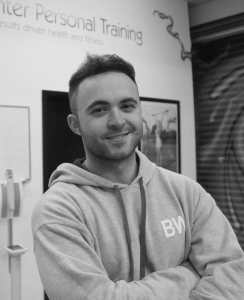 First of all, thanks for taking the time to visit this site. It's my hope you have precisely what I need in a fitness trainer so I can take this page down immediately, and put you to work in the fun and rewarding coaching position I have available.
So let me tell you about me, my company and the coaching position.
My name is Ben Winter and I run a fitness and nutrition coaching company called Bristol Wellness Personal Training – Bristol.
My business is dedicated to helping ordinary women and men who thought their fittest days were behind them; achieve the health and fitness they deserve. 
I'm looking for an enthusiastic, motivated, and energetic person to start training some of our current clients.
Our studio is located in Leigh Woods Bristol. A stones throw from The Suspension Bridge.
We currently offer one-on-one customised nutrition and fitness programs and group coaching classes that; educate, motivate, and support men and women to improve their health and fitness.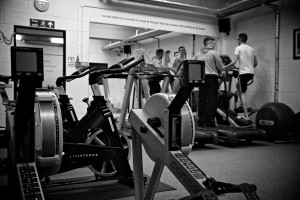 All clients begin with a a minimum 16 week training program, which includes nutrition counseling, exercise program design, monthly fitness assessments, and of course weekly training sessions here at the studio.
If you are hired for this coaching position, you'll likely begin coaching clients in the studio 2–3 days a week for 2–4 hours per day to start with – and this will grow.
Bottom line: you will have a starting hourly income of £14 per hour. You will be paid as an independent contractor, and have the opportunity to move up to £16 after completing a 90-day trial period and my in house Level 1 trainer qualification. there are 3 levels and each includes an hourly rate increase. My studio offers a casual, fun environment, nice training equipment, and the opportunity to learn the inner-workings of a successful personal training studio. You will NOT pay a rent for my gym space; We want to help you build a career, so you can help us grow our business and help more people. We don't want to bleed you dry. 
Oh yeah, I'm also very fair, respectful, and appreciative. I like having fun and making money providing highly valuable fitness services to clients I care about. You will be compensated fairly, treated fairly, and I will certainly look for ways to pay you more for your efforts if they warrant it. I want someone who enjoys working with people and making a difference in the lives of others…because that's what we do in my studio.
Tasks You'll Be Expected To Perform
Develop comprehensive health and fitness programs for clients. You'll receive coaching and training on our fitness system and programs, but you'll have the flexibility to incorporate your training style and knowledge.
Tracking client progress. To ensure a client's success in our programs, you'll need to track weekly progress, current successes and challenges, review client nutrition and exercise log worksheets, and more on a weekly basis. It will be your job to hold a client accountable to his/her health and fitness program to ensure the best results possible.
Be willing to work one day of the weekend, to work early mornings and evenings. As you probably know this job involves anti social hours but I'm not a slave driver and I expect the team to have happy healthy life – out side of the gym.
Perform fitness evaluations. Ideally, you'll have some fitness assessment skills and can test for: body composition, body weight, girth measurements, blood pressure, heart rate, and various strength and flexibility tests. You do not need previous experience, but if you do, that's a bonus.
Coach clients through their program. You'll be responsible for weekly exercise sessions and keeping detailed weekly progress reports on the clients you're working with. If a client is having challenges throughout his/her program, you'll coach and motivate them, and make appropriate changes to ensure consistent progress.
Demonstrate proper exercise instruction. This is a big one. I need you to be able to provide proper coaching, instruction, and motivation during a client training session. You should have a working knowledge of the human body (i.e. muscles, movements, functions, etc.), and be able to provide appropriate exercises for client's goals.
Provide ongoing health and fitness education. Our clients rely on us to service all of their health and fitness needs. It is your job as a fitness coach to provide your clients with health and fitness education on various topics that empower them to lead healthy lives forever. You'll be provided with educational tools and resources, be expected to study them, and speak about them with your clients. We also spend time covering this in our weekly staff meetings. 
Required Skills
These are the skills you must already have in order to qualify for this position:
Good communication skills. You will be talking with my clients, who are VERY important to me. You must be comfortable conversing in-person and on the phone, and know how to conduct yourself professionally and deliver clear instructions to the clients. I'll teach you everything you need to do during a training session, but I can't teach you manners and professionalism.
People skills and personality. You must LOVE working with people! As mentioned above you must be very comfortable working with people. This is an exciting studio and you must be able to show your clients energy and excitement while working with them. This post isn't suitable for someone shy and introverted.
Health and fitness education. You do not need personal training experience, but you should have a minimum of Level 3 Personal trainer qualification. 
Bonus Skills
If you have these additional skills, your CV will go right to the top of the stack (but if you don't have these skills, you should still apply because they are not mandatory).
Previous personal training and/or fitness coaching experience (fitness studio, health club, in-home trainer, class instructor etc.)
Basic nutrition knowledge
Kinesiology degree
First aid trained
Insured
How To Apply
I'm looking to hire the right person relatively quickly. If this job sounds good to you, then email: info@www.bwptstudios.com and we will be in contact over the phone. 
 Again, thanks very much for your interest,

Ben Winter
0117 287 2191
P.S. This is not the type of job where just showing up is enough. Performance is everything to me. If you perform, you will be rewarded. I want nothing more than to find a person who takes real interest in doing good work and taking care of our clients. If that's you, I promise that £14 PH is only the starting point. I recognise and reward performance.