For 15 years, Benji has immersed himself in the world of fitness and athletic performance.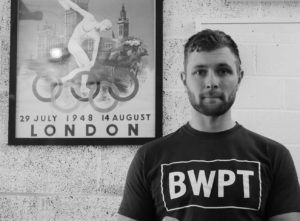 This has led to the development of a training philosophy grounded in rationality and pragmatism, with an emphasis on helping those he trains unveil a balanced, functionally fit body, that not only looks great, but feels great.
He draws on a fusion of techniques that have been carefully selected from a vast array of disciplines, including athletic and sports-based practices, to yoga, bodybuilding, powerlifting, running, and much more, in order to provide varied, well-informed, tailored training sessions.
Having played hockey at an international level, run marathons (and beyond), participated in photoshoots as an amateur natural bodybuilder, and achieved a Distinction in his level three Sports Science Diploma, Benji is no stranger to goal-setting.
He strives to remind those he trains that they are stronger than they think, both physically and psychologically, and that no matter their goal, large or small, simple or seemingly insurmountable, they have the capacity to surprise themselves and push beyond the boundaries of their potential.
Call

0117 287 2191
Email

info@bwptstudios.com