Introducing our brand new 1 week
'Last Minute Beach Body Course':
Who is it for?
Anyone looking to strip as much body fat as physically possible in one week for their:
Holiday
Wedding
Anniversary
Social Event
Sporting Event
Photo Shoot
What Do You Get?
Completely tailored nutritional support detailing exactly what to eat and when throughout the week.
Five 1-2-1 personal training sessions in our private, by appointment only gym with one of Bristols best personal trainers.
Every session is a new workout and each one will target a different zone of your body, ensuring we avoid over training and enabling you to look as good as possible by the end of the week.
A complete copy of my 'Total Health and Wellness" Ebook that will allow you to live your life as healthily as possible even after the training is done.
Tailored exercise homework, allowing you to keep up the good work even outside of the gym.
The only last minute system in Bristol that will get you results.
Measurement and goal setting session. Allowing us to find out exactly where you are right now, and enabling us to plot your path to success.
Results session. The day you find out exactly how many pounds and how many inches you have lost
Guaranteed results. Or your money back.
What's Your Investment?
You get everything mentioned above and a personal guarantee that you will lose weight and drop inches in fat from your body all for only £300  £250 if you book before the 31st of July!
Where Are Your Sessions?
Sessions take place in our by appintment only gym in Leigh Woods Bristol, with 100's of free parking spaces and only; 10 minutes from the centre, 5 minutes from Clifton and 10 minutes from the M5.
When Can You Start?
| | |
| --- | --- |
| Week Commencing: | Availability: |
| Monday 14th of July | SOLD OUT |
| Monday 21st of July | Available! |
| Monday 28th of July | Limited Availability Call Now! |
| Monday 4th of August | Available! |
| Monday 11th of August | Available! |
| Monday 18th of August | SOLD OUT |
| Monday 28th of August | Available! |
Contact Us Now!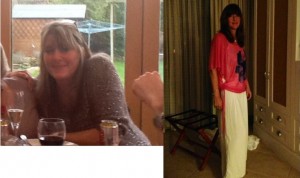 info@www.bwptstudios.com or 07875471952
To reserve your week. We can only see a limited number of clients each week on top of our already busy studio bookings, but we would love for you to join us!
Don't put this off a day longer, your holiday or event will be here before you know it and it will be too late to get in shape.
Get in touch now on 07875471952 or Email info@www.bwptstudios.com to claim your place.
It doesn't matter if you only have 1 week or 2, I promise we can make a difference to the way you look and feel in time for your big day/holiday. Don't put it off a second longer.
We've had a lot of people ask if they can double up and do 2 weeks of training in a row, we've also had people ask if they can train with a partner. The answer to both is an emphatic YES! Both will super charge your results and help guarantee you feel and look amazing as quickly as possible!
I look forward to meeting you
Ben Winter PT
07875471952
"My health and fitness guide is the perfect way to start your training, download it here for free"